How much difference does 0.5% make on a home loan?
Even a 0.5% difference in your interest rate can have a significant impact on your interest repayments. 
For example, if you held a $600,000 home loan with a loan term of 20 years. The difference of a 3.5% interest rate instead of 4.0% is: $156 in monthly repayments savings and $37,470 in interest savings over the life of your loan.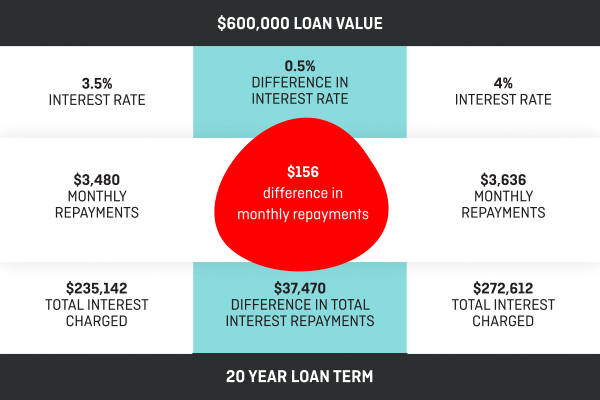 You can estimate your monthly repayments on a Qantas Money Home Loan, and total interest charged by using our repayments calculator.
Was this information helpful?